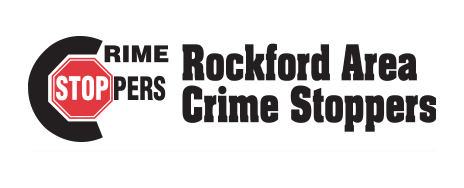 What is Crime Stoppers?
On January 1, 2021, the Rockford Area Crime Stoppers Program completed 41 years of successful service to the citizens of Winnebago County.
The primary purpose of the program is to reduce crime and create a safer living environment by offering cash rewards to individuals who provide information which is used by law enforcement authorities in their efforts to identify criminal activity, solve crimes, recover stolen property and apprehend fugitives, thus creating the impression to potential offenders that the possibility of getting away with a crime is greatly reduced.
The money used to pay rewards comes from contributions from the general public, foundations, corporations, businesses, civic organizations, etc. No tax dollars are used to pay rewards.
Quick 50
The Crime Stoppers organization also continues to address school-related crime through the "Quick 50" Program. Public and private schools throughout Winnebago County use the program to encourage students to become involved in making their schools safer by offering up to $50.00 for information which leads to the suspension or arrest of students who are involved in criminal acts. In some cases, the reward may exceed $50.00.
Informing the Public
Crime Stoppers has an excellent relationship with various media resources which allows the program to disseminate information to the public which assists Law Enforcement agencies to arrest Fugitives and solve crimes. TV stations feature wanted suspects on their news broadcasts, (over 20 different subjects every week). The Rockford Area Crime Stoppers Fugitive Alert Bulletin continues to be published in cooperation with the Winnebago County Sheriff's Office, Loves Park Police Department and the Rockford Police Department. The bulletin features nine individuals wanted on warrants, and is disseminated throughout Winnebago County by Law Enforcement officers, e-mail, and Postal Services.
Click Here to see the latest Fugitive Alert Bulletins